EXHAUST & MUFFLERS
The Heart and Soul of Carline Automotive and Exhaust is our exhaust and muffler range.  We are specialists in exhaust and muffler repair.  In fact it's been our core business for more than 35 years. We sell and recommend the best exhaust brands; Genie Headers, Outback, Redback, Redback Extreme Duty 4×4, X-Force and are the exclusive distributors of Lukey Performance Exhaust.
Carline specialise in standard replacement, performance upgrades and custom exhaust work, all covered under our national warranty.
EMISSIONS
It's not just hot air, your vehicle's emission system plays a vital role in the running of your vehicle as well as keeping you, your family and the environment safe.  We have answered some of the most commonly asked questions below:
LOG BOOK SERVICING
Your log book contains all the information for your vehicle's service requirements that our qualified technicians require to perform a precise and comprehensive service that examines your vehicle in the way the manufacturer intended.
Carline Automotive & Exhaust store mechanics will ensure your vehicle is operating safely and economically and that all emissions checks, replacements and repairs are carried out in accordance with manufacturer specifications. Under Australian law, vehicle manufacturer warranties remain valid when they are serviced by independent workshops using fit for purpose parts and qualified technicians. Getting your vehicle log book service done at a Carline Automotive & Exhaust store will NOT void your warranty.
For more information about your right to use an independent mechanic for your log book servicing, visit https://www.aaaa.com.au/advocacy/a-win-for-independent-repairers-on-log-book-servicing
TOWBARS
TAG Towing has the largest range of both Australian & European Towbars (over 700 in the range!) as well as vehicle specific wiring harnesses to match most towbars. The premium build quality and design of TAG Towing's range of class 2 and class 4 towbars is second to none.
TAG Towing also provides many towing accessories including Bike Racks, Tow Balls and Foot Steps. TAG™ Towbar designs and manufactures premium quality towbars covering a large range of passenger and 4WD vehicles. Made in Australia to suit our tough climate and roads, TAG™ Towbar has over 60 years of towbar development experience and backs up their build quality with a lifetime warranty.
TAG™ Towbar stays ahead of the game by offering new towbars as quickly as the vehicle appears in the market.
SUSPENSION
KYB are Australia's first choice for suspension from standard replacement to high performance street cars or 4 wheel drive vehicles. Import Sport High performance has become the hottest segment in the business. Now, KYB introduces the perfect high performance shock for today's high technology consumer, the KYB AGX range.
Made to be punished! Made to last! Australians love to explore the great outdoors and there's no better way than in a 4WD fitted with KYB Skorched4 shock absorbers. KYB Excellence comes as standard.
BATTERIES
In 1922, Bosch made its mark in battery production. From manufacturing batteries for passenger vehicles to off-highway applications, Bosch continuously revolutionises its line of products for the automotive industry across the globe. Creating solutions such as Bosch Hightec AGM battery for start-stop technology, Bosch addresses the needs of an ever-changing market.
Whether it's about powering your passenger vehicle, off-highway applications including mining, recreation and marine, Bosch has a battery to suit all needs.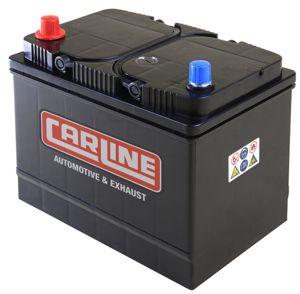 BRAKE SERVICE AND REPAIR
It goes without saying brakes are the most important safety aspect of driving a car, if you can't stop effectively you're going to find yourself in real trouble.
We're able to inspect and service your entire braking system to ensure it's safe to drive and while making sure that the mechanics of the brake system is working, the majority of the time your brakes are going to get your attention is when they start to squeal and the pads and/or rotors to be replaced or machined.
Whenever you have your vehicle serviced with us, we'll be sure to inspect your brakes and let you know when they're coming up for replacement.
TRUCK EXHAUST
Truck exhaust systems can be a pain to work on or replace, O.E parts are either scarce or expensive or some businesses just aren't equipped to work on them.
We have the space, equipment and experience to reliably replace or repair your truck or large vehicles exhaust system.
RADIATORS
Your radiator works to keep your car operating at an optimal temperature, an improperly functioning cooling system can cause major and possibly unrepairable damage to your engine.
We offer inspection and maintenance services to your cooling system and are able to replace your radiator should the need arise.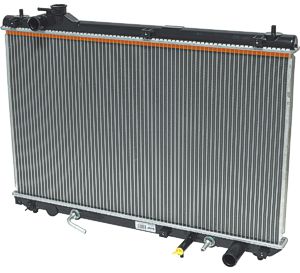 WHEELS AND TYRES
A high grade, well-treaded set of tyres are the first point in the braking system of your car and keeping your car gripped to the road. Just as important are properly aligned and balanced wheels to ensure your vehicle travels and straight and handles safely.
If you are experiencing poor handling or vibrations while driving, have noticed your tyres deflating quickly, have low tyre tread or can see obvious damage to your tyres, then it's time to get them checked.
VEHICLE MODIFICATIONS
A number of Carline stores are state and federally recognised vehicle engineers and certifiers and are authorised to provide engineering certificates, Blue 'Mod Plates' and VSCCS Compliance Certificates for all states and Territories of Australia.
As legislation varies from state-to-state and individual stores may hold different certifications from one another, it's best to give your nearest certified Carline a call to find out if they're right for you.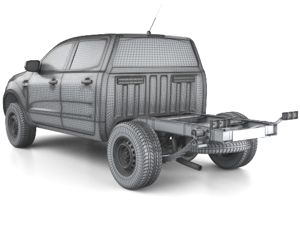 ECU

TUNING
The benefits of ECU remapping include: Improved Torque and Power Remapping the ECU can remove the limitations set by the car manufacturer. The tuner inputs new parameters that are suitable for the area you do most of your driving.
Some of the factors that the tuner considers include the altitude, quality of fuel and the area where you live. When combined with other tuning options, you would experience better torque and power outputs from the engine.
Increased Fuel Economy: With proper tuning, the engine can achieve more power throughout its ranges. This means you're able to use less throttle to cruise at certain speeds. When you apply less throttle on the road you burn less fuel. With good driving practices, you can improve the number of kilometers you can travel within a single tank of fuel.
Performance and Response: Once your engine is performing better than before, then its other functions would follow suit. You would notice a great improvement in turning, stopping, and speeding through different surfaces. Even if you only use your car for going to and from work daily, the little performance boost would bring huge rewards over time.
Customised For Your Vehicle: The best thing about ECU remapping is that you can personalise it for your needs. The tuner would ask you about driving preferences and requirements, and can come up with remaps to suit your driving needs. This is useful if you have a vehicle that you use on various driving conditions and terrains.
Things To Consider: You should look into whether your car can be remapped or not, models made prior to 2000 don't have the ECU required to optimise the performance of the vehicle. It's also important to find a reputable tuner to do the remapping for you, that way you can reduce the risks of something going wrong. An established company can provide long-term warranty giving you assurance should something go wrong in the future.
Services